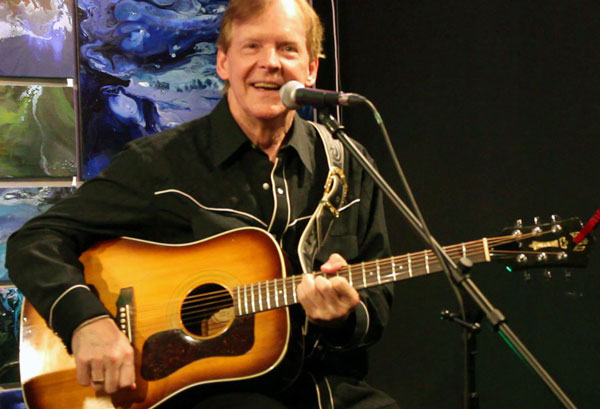 Shortly after Sir Edmund Hillary climbed Mt. Everest and Queen Elizabeth II was coronated, I drew my first breath. It was a momentous occasion, especially for me, since I was getting a chance to make music. And make music I'm sure I did, although my instrument was my body with all it's potential incumbent sounds.
It wasn't until much later, like around age seven that I wrote my first song. "When I walk down the street, I like to repeat, Will you marry me". Okay it was the late 50's , start of the sixties. That seemed to be the kind of song on the radio. I hadn't seen the Beatles yet on Ed Sullivan, so those influences hadn't started. To be honest, I actually preferred the Dave Clark Five. The keyboards and sax. Man, that was cool.
I remember taking piano lessons in Grade III. I was the only kid in the class who didn't have a piano at home. Pounding away at that paper keyboard didn't make a lot of noise, although it did give me a chance to develop some rhythm I guess. So I finished my first and only year of piano class. My piano teacher's name was Mrs. Gibson. We had a fridge at home with the name "Gibson" on it, and the fridge was alot less intimidating than my teacher although they were the same approximate size.
My first guitar was a Harmony Sovereign. It had action at the top end about six inches off the fretboard. I remember auditioning at my high school for The Folk Arts Festival after a weekend of rehearsal at a friend's house. There were three of us in the group and we had the misfortune of picking Suite: Judy Blue Eyes as our audition tune. Only one of us could play and I wasn't one of them. We didn't get the gig. Actually, maybe it was our harmonies that were off. I later tried to fix that Harmony Sovereign and chipped off a bit of the block where the neck joins the body of the guitar. I ended up taking that guitar out in to the alleyway and put my foot through it. I totally smashed the shit out of that guitar and tossed it in to the garbage can.
I later got a few gigs at my high school in The Folks Arts Festival. One of the tunes I did was a song I wrote about a streetcar being taken out of service. It's the first song I ever had on the radio. It was taped at the show from my high school and played on a local program.
About this time, I started hanging out at Fiddler's Green. I used to go Tuesday and Friday evening's. I met many musicians but more importantly, I was exposed to many songwriters. This was probably my biggest influence. Hearing songs from the source. I got hooked . I started writing my own stuff.